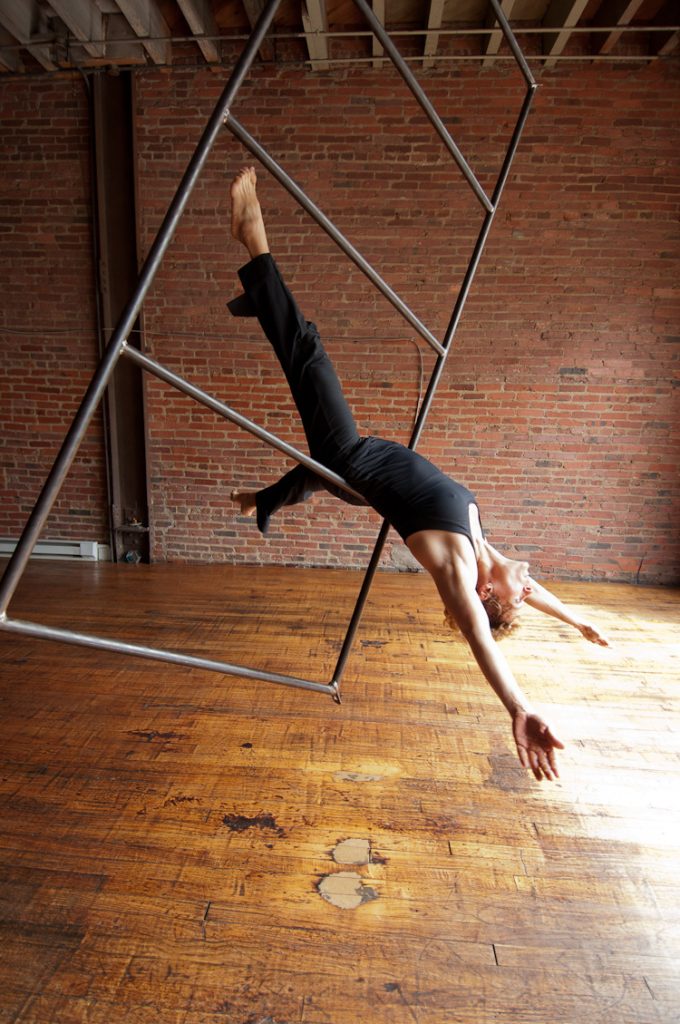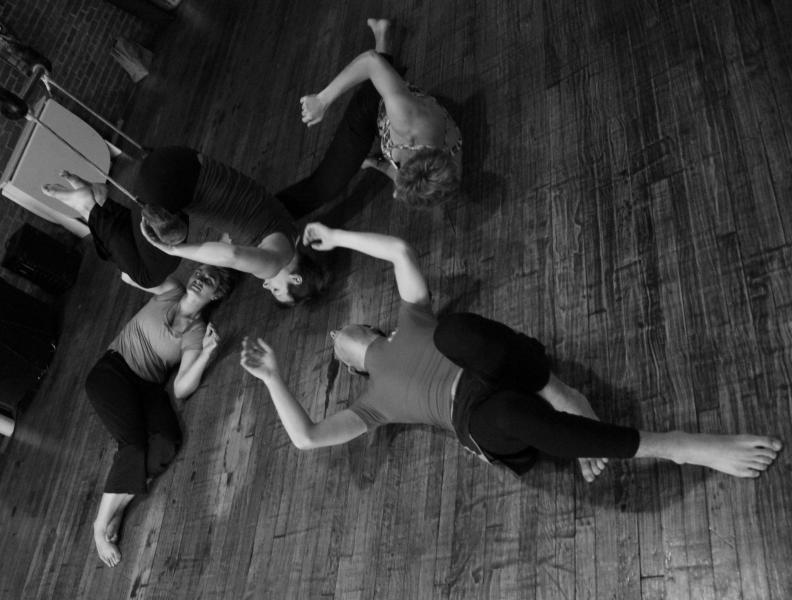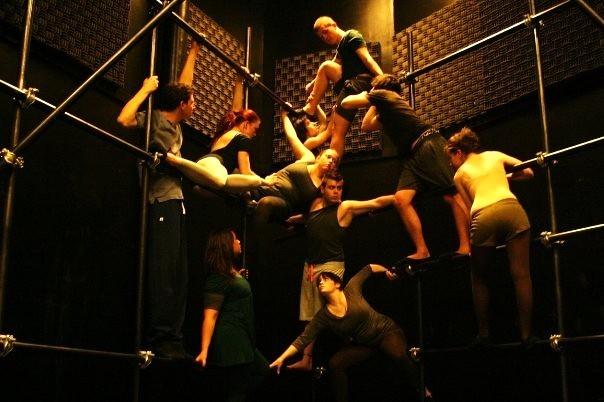 Teaching and Workshops: Aerial Theatre and Devising Original work.
Mara uses a signature style of Apparatus Based Theatre to expose the range, power, and point of view of the individual student while building a bridge between theatre making, igniting a point of view, and civic life. In combination, Mara's classes seek to build a new culture of creativity by evoking our commonality as well as our ability to fly…for real.
Mara offers an opportunity for students to go beyond personal and physical boundaries in devising work in that they learn ways to ride space, build safety and cohesiveness, and engage through the openness of ideas while using risk, strength, and courage to inform a body-based language in developing metaphor, gesture, and subtext.
Mara's Physical Theatre classes range from studies in Clown Theatre, Mask, and Physical Acting while connecting to aerial studies as a lens for exploring and expanding theatrical contexts.
Mara is the co-creator of the Physical Theatre courses at Niagara University and developed and directed The Artpark Institute For Devised Performance
For information on booking a workshop or Niagara University, please go to the contact page.
Sample Class
Aerials For Actors, with Mara Neimanis
Spin, float, and glide on low flying suspended metal aerial sculptures as vehicles to investigate physical play, presence, and devising story. Classes focus on expanding techniques in physical organization and body awareness, while investigating the student's receptive and expressive skills in creating new ways to use gesture, text, and communication on stage. Workshops are augmented by The Feldenkrais Method of Somatic Education® as a modality for injury prevention and a way to integrate physical awareness, movement break down, and improved self -use.
Technical Requirements: Workshops are flexible according to space and number of participants. Sculptures can be rigged in various configurations. The artist will bring all rigging materials and apparatus. Venue should provide the following as basic guidelines to start with. Must be able to rig ahead of teaching time. Approximately 2 hours with crew. Questions and discussions to follow:
Ceiling height -approximately 12-17 feet from floor
A Frame ladder
Open metal or wooden beams, catwalk or I-beam
Open space, or small black box space -approximately 14×14 min.