Bio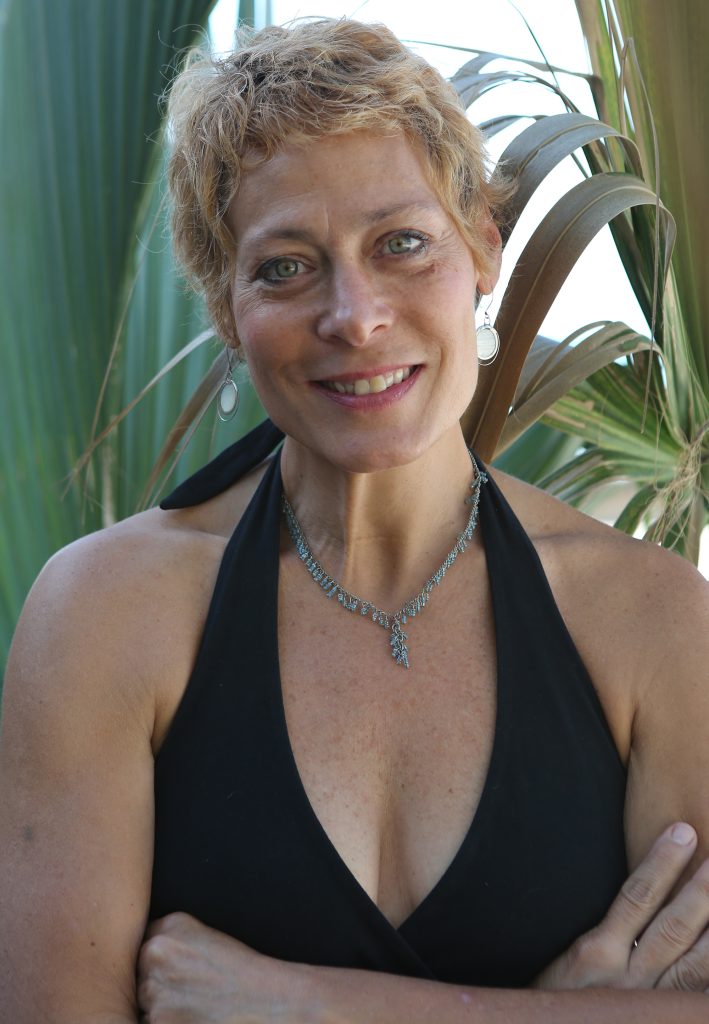 Mara is interested in using acting and aerialism in nontraditional ways to offer students and audiences occasion to engage in pertinent civic and social issues and to challenge cultural and personal boundaries and limitations. She is a Guild Certified Feldenkrais Practitioner and has over 20 years in the field of pioneering new forms of creating ensemble based aerial work and original solo performances.
Mara trained at The San Francisco School of Circus Arts, Trapeze Arts, Oakland, NECCA and The Toronto Circus School. She is a protégé of aerial pioneer, Terry Sendgraff, and a graduate of The Dell'Arte International School Of Physical Theatre where she served as an instructor and company member for seven years. In Baltimore, Mara was a Creative Alliance Resident Artist from 2004-2007, where she created solo and ensemble performances and produced The Baltimore Alley Aerial Festival, which combined graffiti and aerial artists in the rich urban landscape of down-town Baltimore.
Mara has toured aerial performances and taught residencies internationally in Israel, Latvia, Canada, Costa Rica and the United Kingdom. Mara has written and produced aerial theater performances including, Air Heart, Naomi's Flight, Points of Grief, Out Of The Blue, Swing, Aerial collaborations include Vacio with Teatro Abya Yala in Costa Rica, Paraffin with Naoko Mashieba, The Snow Queen, at Gallaudet University, Gravity Stories at Stevenson University, and For That Which Returns with Arachne Aerial Arts, as well as a variety of work with sculptor Tim Scofield and director Bryce Butler in alleyways, rooftops and abandoned buildings in Baltimore. Cultural collaborations include 2003 production, Borders and Borderless, at the Dell'Arte Carlo Theatre in Blue Lake C.A, written and performed with elders and youth of the Yurok Nation. Mara served as the key-note performance artist for Dementia Care Matters in Brighton England with her run of Naomi's Flight for The Old Market Theatre. She has served as a guest artist at the The Studios of Key West, The Tennessee Williams Theatre, UNA University in Hereria Costa Rica, The University of Costa Rica in San Jose, Rhodes College in Memphis, University of Missouri at Kansas City, University of Missouri at Springfield, University of Toronto, Cal Arts, MICA, and For Pixar Studios movie Its A Bugs Life. Neimanis teaches the Feldenkrais Method of Awareness Through Movement® as a part of Aerial Studies and aerial choreography. She founded and directed The Artpark Institute for Devised Performance in the summer of 2022 at Artpark NY. She is currently a professor of Aerial Studies/Physical Theatre in the Niagara University Theatre Department where has created ensemble original work, Us & Them based on the May 14 shooting in Buffalo NY and Pink Floyd's Dark Side of The Moon. Her choreography has also been seen in Shakespeare in Delaware Park in Buffalo. She will be revamping her solo show Air Heart art for Revelation Theatre in Buffalo in Spring 2024.