Resume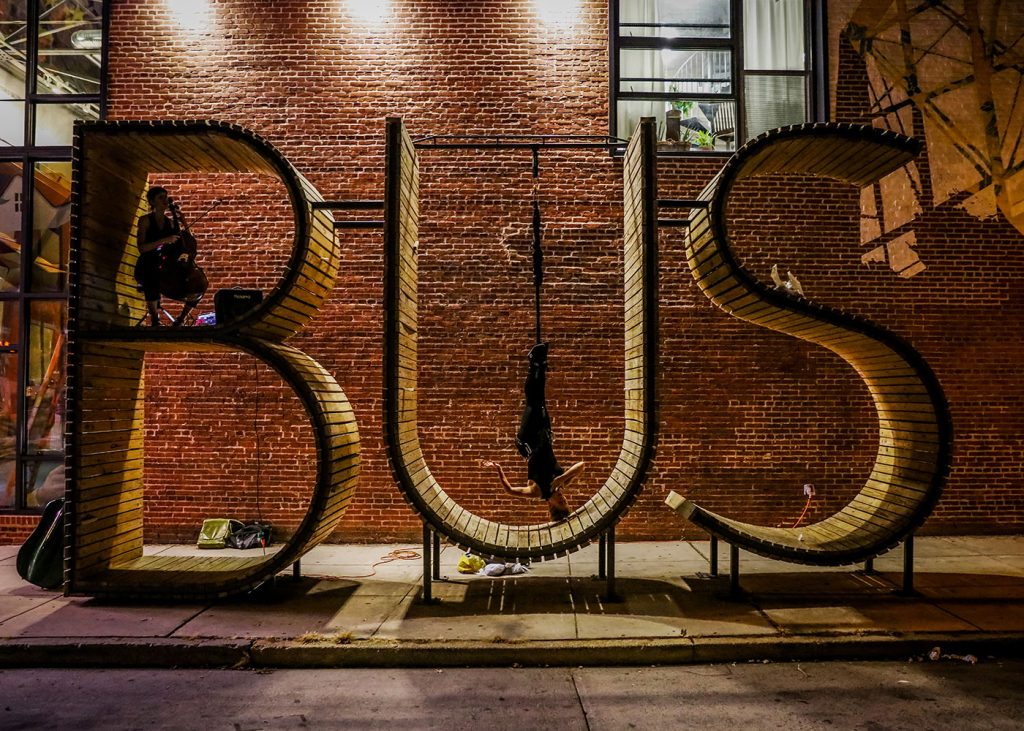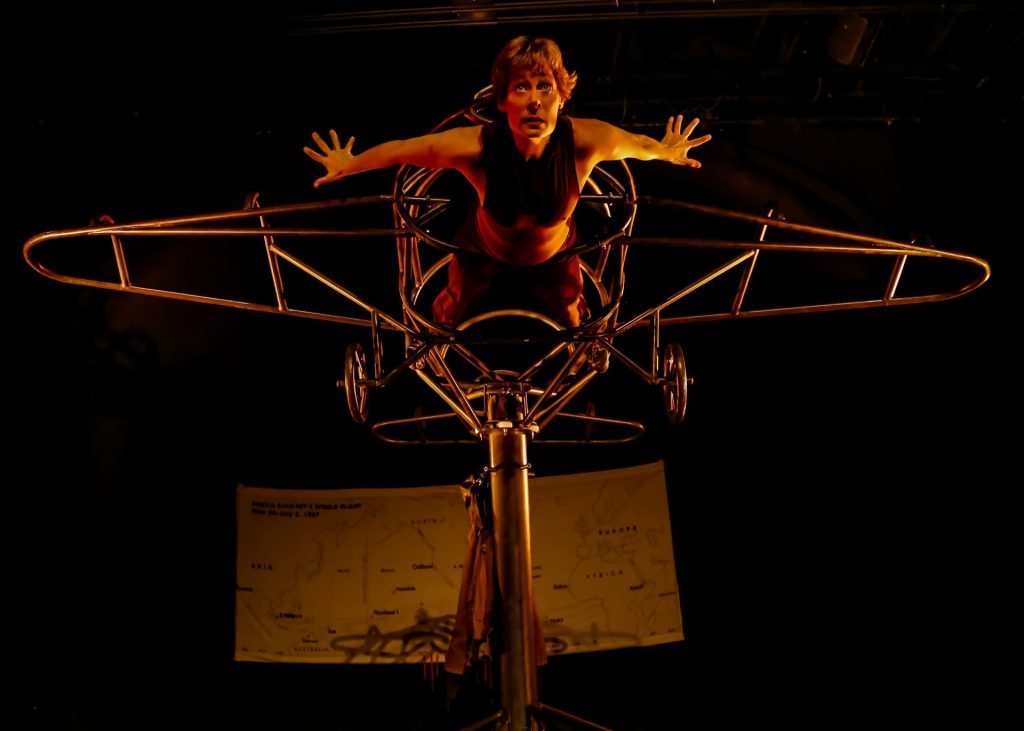 MFA, Theatre, 4.0 GPA, 2006
Emphasis: Physical Actor Training. Devising Original Aerial Theater
Towson University, Towson MD.
Thesis: Partnering with Gravity, Apparatus and Text: The Creation of Aerial Theatre
Feldenkrais Guild of North America, 2010
Certification in The Feldenkrais Method® teaching Awareness Through Movement®
and Functional Integration®
Yoga On The Beach, 2016
200 hrs.Yoga Training/Teaching
Key West, FL
National Council on Strength & Fitness, 2017
Certification in Personal Fitness Coaching
Key West, FL
Dell'Arte International School of Physical Theater, 1993
Blue Lake, CA
BA, English/Theatre, 1985
Niagara University, Niagara University, NY
SPECIAL TRAINING
Circus and Aerial Performance, The San Francisco School of Circus Arts, 2001-2003
Mentorship w/ aerial pioneer, Terry Sendgraff, Full Circle Arts, Oakland CA 2001-2003
TEACHING
Dell'Arte International School of Physical Theatre:
Physical Theatre and Mask 1993-1997, 2001-2003
Dell'Arte Youth Academy 1993-1997, 2001-2003
Towson University:
Devising Aerial Theater 2005-2006
Clown Theater and Movement 2004-2005
Mask Performance 2005
Aerial Consultant for "henry 5 : the warrior project"2004
In-Flight Theater Studios in The Baltimore Arts District:
Aerial Theater& Devising, Creating on Mounted & Suspended Steel Sculpture 2007-2014
Feldenkrais, Awareness Through Movement 2011-2014
UpSpring Aerial Studios, Washington DC/Mt. Ranier:
Trapeze and Unconventional Objects 2007-2014
PIXAR Animation Studios, Richmond CA
Clown Theatre for Animators for "It's A Bugs Life"1999-2001
Maryland Institute College of Art, Baltimore, MD:
Clown Theater for Animators, 2008-2009
RESIDENCIES
The Studios of Key West:
Aerial teaching & Aerial Performances Naomi's Flight, Air Heart. 2013, 2014
University of San Jose, Costa Rica:
Aerial Skills for Actor Training 2010
Universita National, Hereria, Costa Rica:
Aerial Skills for Devised Theater 2011
Teatro Abya Yalla San Jose, Costa Rica:
Development, direction, choreography of aerial elements and apparatus for original production Vacio 2010-2011
Gallaudet University:
Aerial Acting Classes for the deaf, Performance of The Snow Queen 2006
Creative Alliance Residency Program, Baltimore, MD
Live/Work space, Creation of original work and classes 2004-2007
University of Missouri, Springfield:
Aerial Theater Studies for Undergraduates 2006
University of Missouri, Kansas City Theater Graduate Program:
Mask performance, self- generated work, trapeze 2001
California Institute for the Arts Graduate Department:
Physical Theatre for Directing, Film, and Video 1999
Resident Artist at Baltimore Theatre Project and Baltimore Station North Arts District
GRANTS, AWARDS, COMMISSIONS
The Clipper Family and Creative Alliance Grant for New Works, Baltimore 2015
The New Artists Fund, University Of Maryland at College Park 2017
Dementia Care Matters, Brighton England Grant for Key Note Performance, 2015
Ruby Artist Award, The Robert W Deutsch Foundation, Baltimore 2015
B Grant Award, Greater Baltimore Cultural Alliance, 2010
Center Stage/DC Endowment For New Works 2011
Free Fall Performance Grant, Baltimore City Arts 2009
Baltimore City Community Arts Grant, 2009
The Ellis Rabb Fund for Visiting Artists, Rhodes College, 2008
Individual Artist Award, Maryland State Arts Council 2008 and 2013
Quest Fest For The Deaf Commission For New Works 2007
The Native Cultures Grant of California, 2003
PERFORMANCE AND PRODUCING
Founder and principle performer of In-Flight Theater, Baltimore MD 2003-2018
Created/ produced Borders & Borderless 2003-Ensemble aerial theater performance on sculpture with the Yurok and Hoopa tribes of Northern California, sponsored by The Native Cultures Fund of The Humboldt Area Foundation and The Ink People Center For The Arts
Created/produced Out Of The Blue 2002-2005-Solo aerial performance touring Oakland CA, Blue Lake CA, Riga Latvia, Toronto, Canada
Created/produced Air Heart 2006- Solo Aerial performance on a 13 foot spinning metal plane sculpture, touring for the past 10 in theaters from Memphis to Key West
Created/produced The Snow Queen 2007-2010-Ensemble aerial performance with mixed hearing and non- hearing cast. Touring the Maryland/DC area
Created/produced For That Which Returns 2011- Ensemble aerial performance on metal sculpture Center Stage DC Endowment for New Works
Created/produced Naomi's Flight 2013-Solo Aerial Performance on 3 metal suspended sculpture. Touring East Coast and Brighton England
Created/produced Unexpected Places 4 Unexpected Aerials 2016-Site specific aerial performances in 4 industrial settings in Baltimore, sponsored by The Ruby Artist Grants
Created/produced Swing 2017-Ensemble aerial performance produced by The University of Maryland At College Park
Created/produced The Baltimore Alley Aerial Festival 2009-2011-Annual festival celebrating graffiti artists and aerial arts new work with breaking new boundaries in the field.